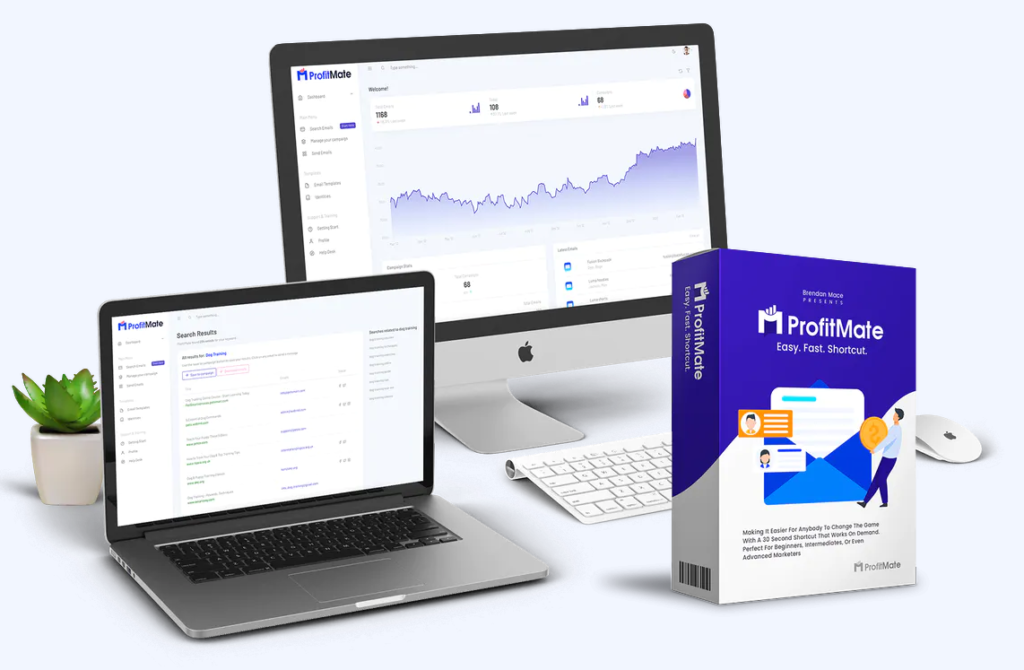 If you have arrived at this page because you have heard about a product called Profit Mate, then congratulations on doing your research. When we first heard about this new product is sounded like a really good idea to help new marketers to get started online. However, after looking into Profit Mate some more we found that there were lots of issues with it. So if you are wondering if you should buy Profit Mate, please ensure that you continue reading so that you can make an educated decision.
What Is Profit Mate?
Profit Mate is an online software and training package designed to "simplify" the process of generating traffic and making an income online. Profit Mate claims that their members area contains everything needed to run an online business and to make a passive income on the net. The software works by collecting targeted "leads" from the internet. Affiliate offers and promotions can then be sent to these leads, leading to sales and a healthy profit hopefully.
But does Profit Mate really work? We decided that the only way to see if Profit Mate could live up to the hype was to test it out. The results may surprise you!
Welcome To My Profit Mate Review!
If you have been looking into ways of making money online for any amount of time, then you will already know that "traffic" and "leads" are the key to success. Without traffic you have no sales, simple as that. Yet Profit Mate claims to solve this problem with ease.
On the official sales page for Profit Mate, there is a ton of hype making this product sound amazing. But one thing that really bothers me is when product creators claim that you can make money at the push of a button. I have been reviewing products like this for quite a few years and I have yet to find a single product that allows you to start earning online with just a few clicks. So what's the truth behind Profit Mate?
Does it really work? Lets find out what's inside the members area.